The neck is one of the first parts of your body to develop and display signs of aging, including wrinkles, fine lines and skin laxity. In recent years, an increasing number of patients have started seeking neck rejuvenation treatments for aesthetic concerns like crepey skin, hanging skin tissue, excess neck fat, a double chin, platysmal bands, and horizontal neck lines.
Horizontal neck lines are the lateral lines that run from one side of the neck to the other. These aren't caused only by age and can often be observed in children as well, but age-related skin laxity certainly deepens them, making them far more prominent. Hyperdilute Radiesse and Hyperdilute Sculptra are currently the best-available treatment options.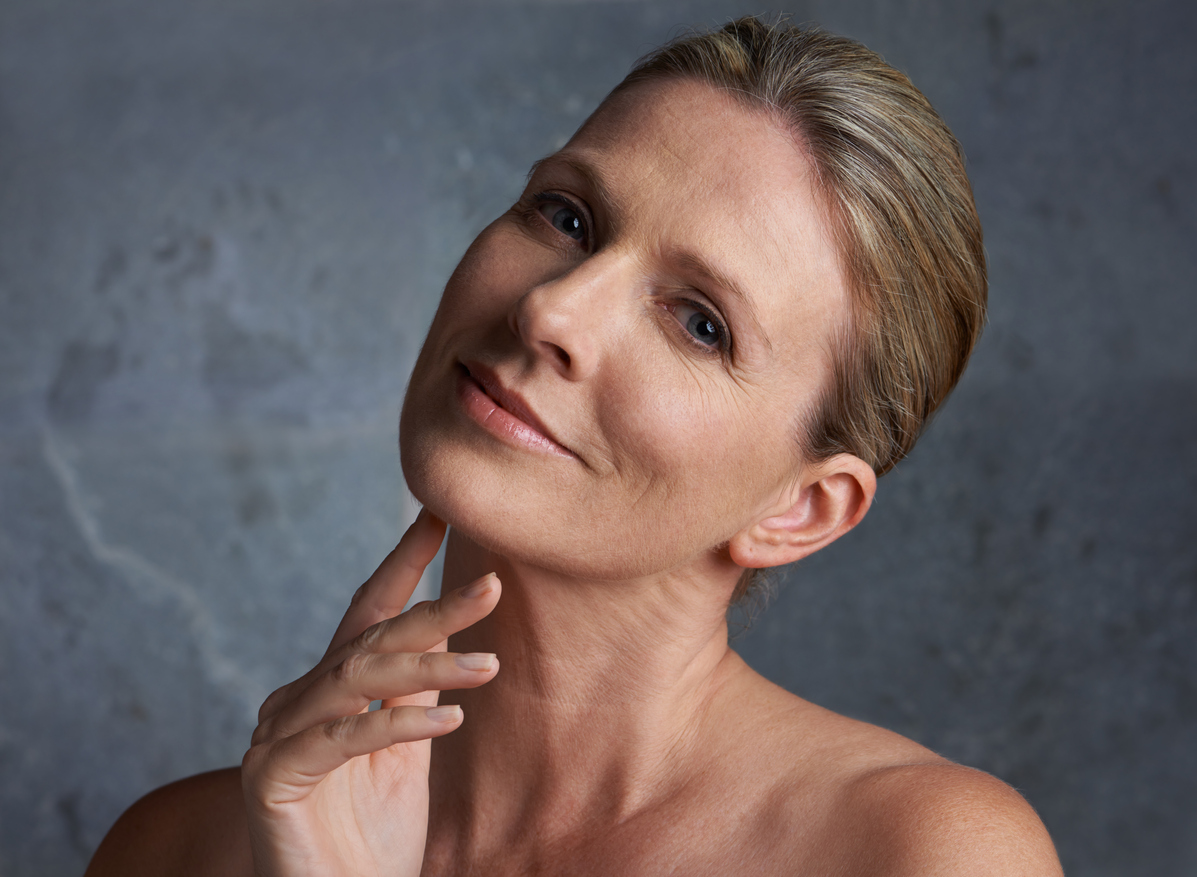 Radiesse is a dermal filler made of calcium hydroxyapatite, a naturally-occurring substance that activates your body's collagen formation capabilities. Collagen is one of the skin's structural foundations, contributing to your skin's youthful firmness and smooth surface. By stimulating your body's collagen production, Radiesse adds volume to your skin to ultimately fill out the fine lines and wrinkles.
Recent studies have shown that a hyper-diluted form of Radiesse is an effective treatment for horizontal neck lines. The product is hyper diluted and deposited into the parts of your body with collagen loss via a thin cannula. Hyperdilute Radiesse promotes the formation of Type I collagen, i.e., collagen in its natural form rather than an inferior or modified form. Over time, as your body generates more collagen, it gradually fills the horizontal neck lines, smoothing your neck skin.
What is Hyperdilute Sculptra?
Sculptra is a dermal filler made of poly-L-lactic acid, a biocompatible component that encourages the production of collagen. When injected into key target regions, your body starts producing collagen to enhance volume and smooth out the fine lines and wrinkles. Sculptra is one of the longest-lasting dermal fillers, with results that may last for up to 2 years.
Hyperdilute Sculptra can be an ideal treatment for horizontal neck lines. The Sculptra compound is diluted with lidocaine and saline to the ratio of 1:2 or 1:4, depending on the amount of skin tightening necessary. When injected into the neck or décolletage, it activates your body's collagen formation capabilities to smooth out horizontal neck lines, and leave the skin looking healthier and more youthful. You may also need a maintenance or follow-up dose after 2 to 4 weeks for optimal results.
If you're unhappy with the presence of horizontal neck lines, contact Dr. Alexander Ataii, M.D. at the Laser Cliniqúe to discuss your non-surgical treatment options.
---