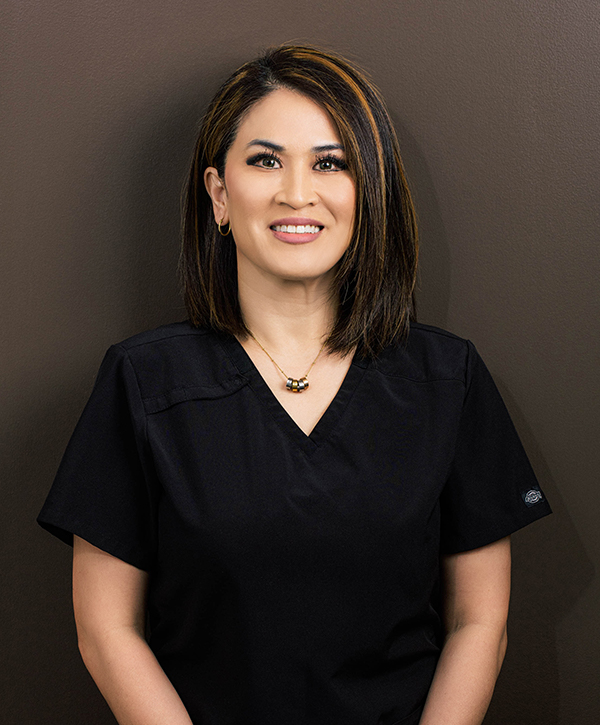 Janice Tagaban
Director of Operations & CoolSculpting Expert
Janice is the Director of Operations, and has managed Laser Clinique since we opened our doors in 2005. Her skills in administration, management, and communication continue to build the strong foundation that makes Laser Clinique thrive. Janice works with Dr. Ataii to ensure the best possible experience for each patient, and to recruit and retain the best employees. She manages all aspects of practice operations and oversees the ongoing training and development of each staff member. "Janice has a positive attitude and creates a great working environment for all members of the team," Dr. Ataii says. Janice has been committed to making Laser Clinique the absolute best it can be — for both clients and employees. Since 2013, Janice has also been one of Laser Clinique's CoolSculpting specialists, and has attended CoolSculpting University twice to receive extensive training. Janice has lived in San Diego since 2005. She and her husband have three children and enjoy spending time and traveling with their family. Janice says, "Making memories with my kids is the most important thing to me."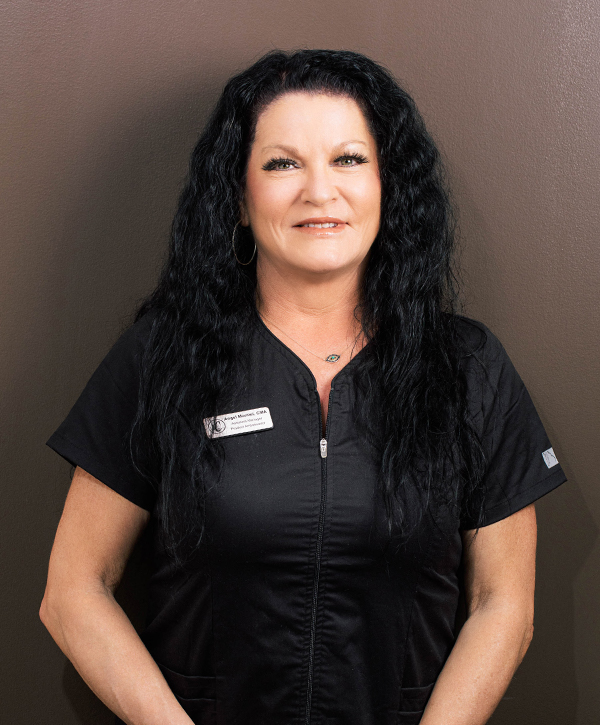 Angel Montiel
Assistant Manager & Product Ambassador
Angel brings a lot of energy and warmth to Laser Clinique. She has worked in a variety of health and beauty settings including fashion, cosmetics, and spa and medical aesthetics. Angel has worked with Laser Clinique for eight years as the Patient Coordinator and Assistant Manager, handling all aspects of the patient/client experience — from assisting physicians to helping with pre- and post-treatment care, to assisting patients with finances and following up to ensure each person gets support needed. She brightens up the front desk and enjoys creating a positive and memorable experience for all patients and clients. Angel works with patients to ensure a positive experience, and is extremely knowledgeable about all the treatments that Dr. Ataii performs. She is very caring and makes sure that the patients are well-informed and guided throughout the entire process. She follows up and answers any questions related to treatments, provides guidance when needed, and makes sure we carry the right skincare products and supplies for our patients and guests. "Laser Clinique is the most upbeat, inspiring practice I've ever had the privilege to work for. People just love it here. It's inviting, upbeat, and results-driven," Angel says. After work, she enjoys a great workout and spending time with her fiancé and family. You will also be sure to find her in the kitchen cooking up something delicious.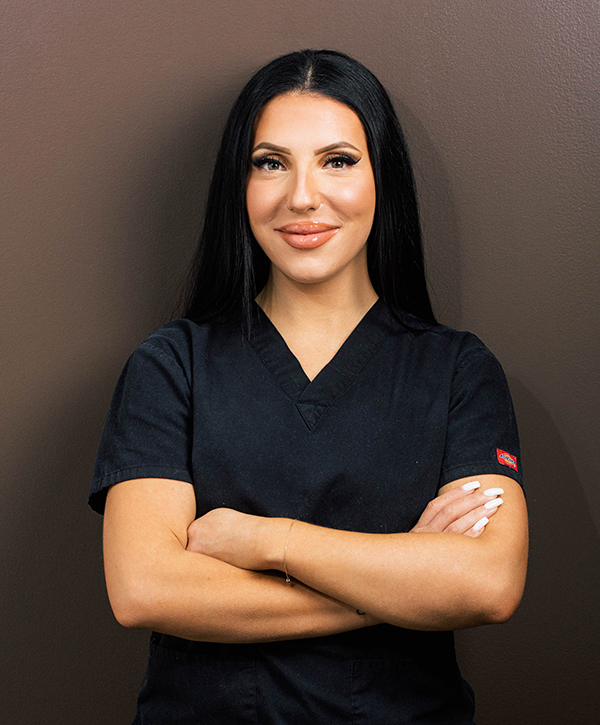 Caileigh Glass
CoolSculpting/TruSculpting Specialist & Front Office Coordinator
Caileigh is one of the CoolSculpting and TruSculpting specialists at Laser Clinique. Along with being a provider, Caileigh also works at the front desk and is a co-director of social media. She has been in the cosmetic industry working under Dr. Ataii for over four years, and continues to expand her knowledge and appreciation for the industry every day. Caileigh aspires to provide the best patient service to ensure that each patient has an enjoyable and warm experience at Laser Clinique. Originally from Fort Collins, Colorado, Caileigh has lived in beautiful San Diego for eight years. In her spare time, she enjoys working out, going to the beach, and discovering new restaurants.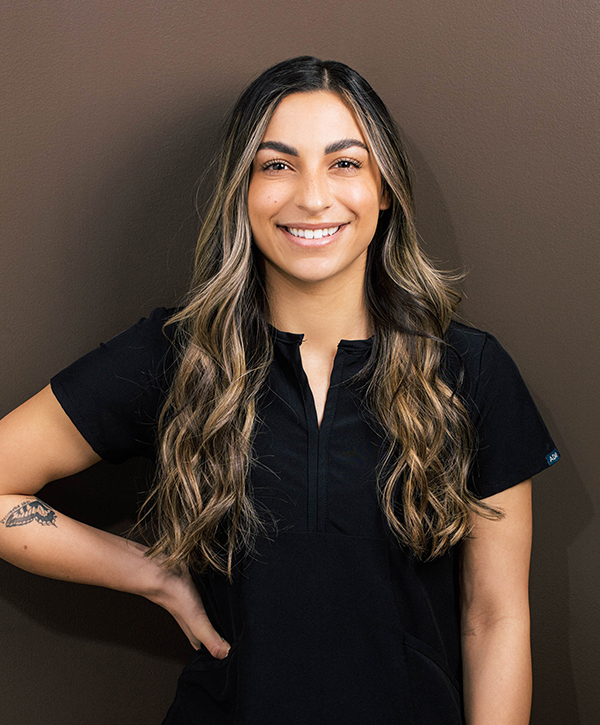 Marissa Miranda
Front & Back Office Medical Assistant
Marissa is our Lead Medical Assistant and Phlebotomist. She has been in the aesthetic industry with Laser Clinique for over a year, and has enjoyed every moment of it. Marissa's favorite part of her job is building relationships with the patients and watching their self-confidence grow with each and every treatment. As a San Diego native, Marissa spends her days off at the beach, hiking, or at spin class.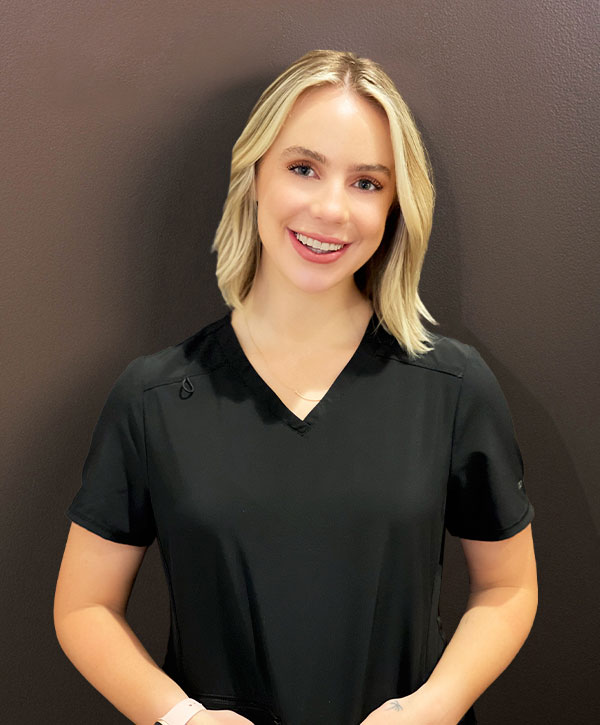 Madeline McClurg
Medical Aesthetician & Front Office Concierge
Madeline is Laser Clinique's Medical Aesthetician. Madeline has been an Aesthetician for four years and absolutely loves creating a relaxing atmosphere for her clients. Prior to receiving her aesthetics license she worked in the beauty industry, behind the scenes in PR, where she quickly learned her true passion was connecting with people and helping them feel more confident in their skin. Madeline is a firm believer in when you look your best, you feel your best. She enjoys educating clients on skincare and creating a custom home routine for her patients.Outside of work Madeline enjoys going the beach (with lots of sunscreen, of course!), traveling, and getting in a good workout outside.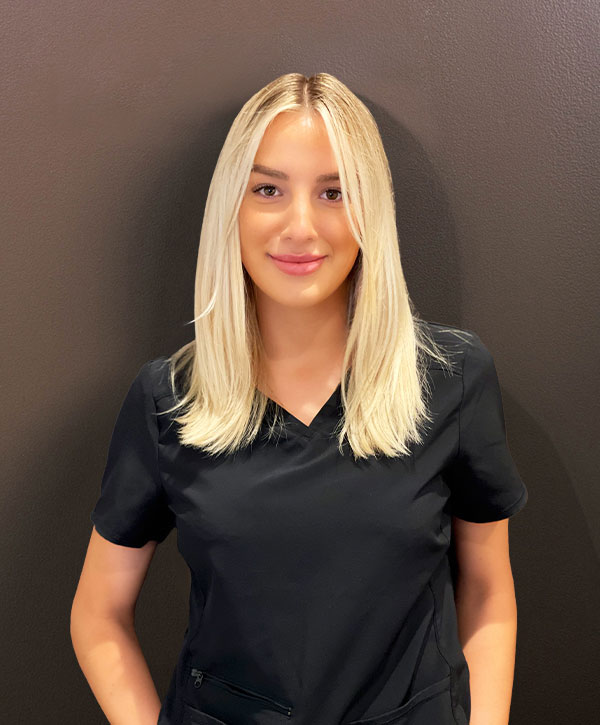 Kendall Borys
Front & Back Office Medical Assistant
Kendall is one of our Medical Assistants that you will find both in the front and back office eager to bond with each new patient that enters the office. Kendall became a Medical assistant in 2018 in order to fulfill her desires of helping people. No matter the job position she's been in over the years, that passion remains the same, to take care of people and make them feel good inside and out. Kendall's primary focus is achieving the most positive patient experience possible for our clients and is so excited to be a part of the Laser Clinique family. Outside of the office you can find her teaching a yoga class, at the farmers market, taking a weekend road trip, hiking, swimming in the salt water or cuddling a pup.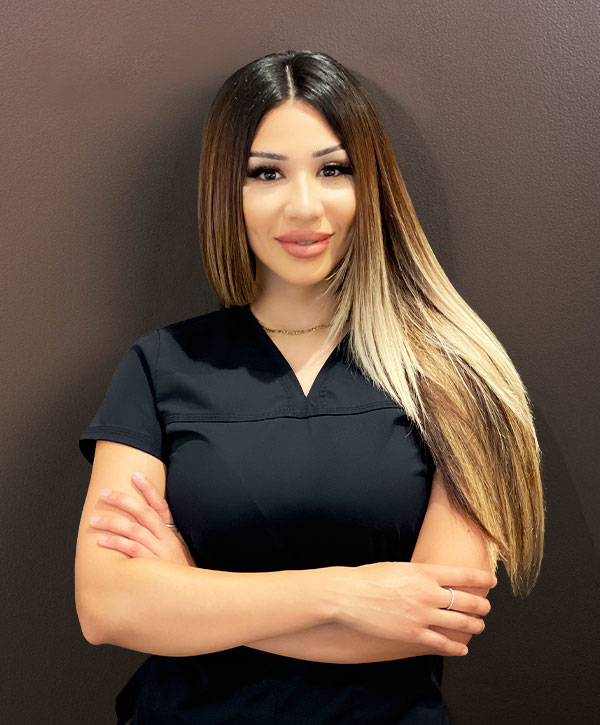 Esther Arellano
Front & Back Office Medical Assistant
Esther is Laser Clinique's newest Medical Assistant who joined the team earlier this year. She is extremely passionate about helping people and is excited to guide your through your journey at Laser Clinique. Esther is currently enrolled at Grossmont College and is taking her prerequisites for nursing. "My end goal is to become an Aesthetic Registered Nurse and help patients achieve their desired appearance. I'm a firm believer of when you look good, you feel good." Outside of work Esther enjoys weight training, hanging out with friends and going to the beach.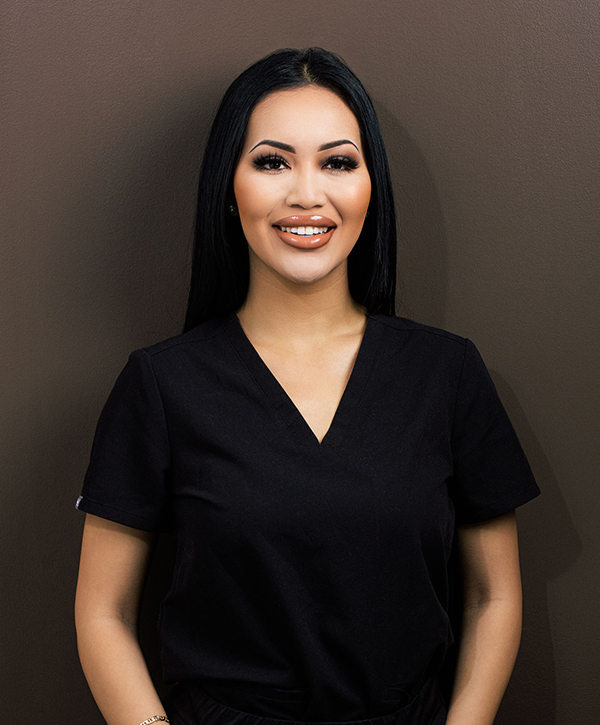 Claire Tagbo
Director of Social Media & Front Office Coordinator
Claire has been with Laser Clinique since the beginning of 2016. Prior to joining our team, she previously worked in medical clinics and wellness spa settings. She will be graduating with her BA in Public Administration from San Diego State University this May. Claire plays a vital role in the front office as well, and also coordinates social media platforms while ensuring that patients are comfortable and well taken care of during their visits. She will guide you during the process of your consultation, as well as procedures. In her spare time, Claire enjoys spending time with family and friends, exploring restaurants, kickboxing, hiking, and going to the movies. She is also a makeup enthusiast.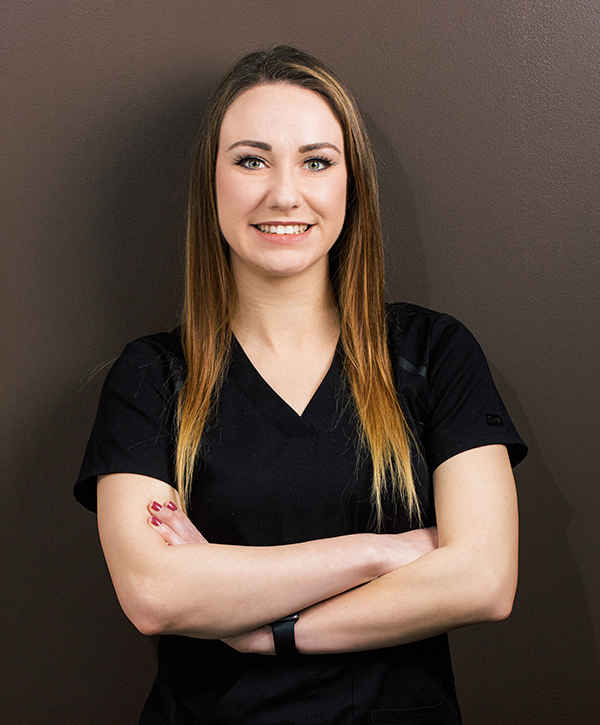 Kat Crawford
Front & Back Office Medical Assistant
Kat has been working here at Laser Clinique since 2019. She assists Dr. Ataii with many aesthetic and medical procedures. She is also one of our Phlebotomists in office, drawing blood for some of our PRP procedures, working with each patient to make sure that all of their needs are met. You will also find Kat working in the front office, scheduling appointments and reviewing pre and post care for all procedures. Her number one priority is to make sure every patient gets the care and attention they deserve and have the best possible experience. Kat has worked in the hospitality service most of her career and enjoys interacting with people and helping change lives every day by improving patients' perception of themselves.