Before your Laser
Hair Removal Procedure:
If we will be treating any area other than the face, please shave the whole area before your appointment. The face, however, should be left unshaven.
Perfumes, deodorant, antiperspirants and make-up should not be applied to the treatment area on the day of treatment.
Use a good, broad-spectrum sunblock of 30 SPF or greater.
For 3 weeks before your appointment, don't get any form of artificial tan, whether spray tan or by tanning bed.
For 1 week prior to your appointment, avoid exfoliating agents,including Retin-A and similar toners and creams.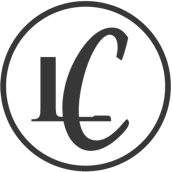 After your Laser Hair Removal Procedure:
You will likely experience mild redding and swelling around hair follicles after treatment. Any "sunburn-like" feeling can be treated with cold compresses or ice packs.
Because a laser is burning portions of the treated hair, a burnt hair smell is normal but quickly dissipates.
Refrain from rubbing, picking or disturbing the treated area.
For 2 days after treatment in the underarms, don't use deodorant or antiperspirant.
For 2 days after treatment, avoid gyms, saunas and jacuzzis.
For 5 days after treatment, don't use loofahs or heavy scrubs.
If the treated area seems infected or blisters, contact our office.
Throughout your treatment sessions, please continue using the SPF 30 sunblock.
Scheduling your Next Treatment:
After your treatment, the hair may appear to grow for up to two weeks. This is simply the treated hair being shed from the follicle, and is not new growth.
Shaving is recommended between sessions and is recommended the day prior to your next appointment.
Your session typically is scheduled in four weeks for facial areas, six weeks for torso and eight weeks for below the waist. Interruption of this schedule may cause less than optimal results.
Electrolysis, waxing, threading, tweezing or plucking is to be avoided between sessions, however shaving is encouraged.