Dysport vs Botox
Botox and Dysport are anti-wrinkle treatments designed to give you a younger-looking complexion. Each treatment contains the protein Botulinum Toxin A which is injected into the skin to paralyze facial muscles that cause wrinkles, for a smoother, more youthful appearance.
Despite the similarities, Dysport vs. Botox are distinct treatments requiring distinct preparation and dosage to function as they should. Even though the results of Dysport vs Botox are similar, skin specialists caution against using them interchangeably. The following provides some additional details concerning these treatments and what you can expect from their usage.
Botox
Botox is produced by the global healthcare company Allergan, which introduced treatments in the U.S. in 2000. It is a non-surgical treatment that can be used on almost any part of a person's face. BOTOX injections produce monumental results in eradicating unsightly wrinkles and crease lines, giving users a more attractive and appealing appearance. Treatment reviews indicate a monumental success rate with thousands of happy, satisfied customers.

Dysport
Dysport is produced in the U.S. by the Medicis Pharmaceutical Corporation. It received FDA approval as an anti-wrinkle treatment in 2009; however, it had been utilized for treating neurological disorders outside the country for over 15 years. The rejuvenating effects of Dysport are highly recognized in countries all over the world. Like Botox, Dysport is a non-surgical treatment and, as such, requires no recovery time after injections are made. Users are free to continue their daily activities without experiencing discomfort or pain.

What's the Difference between Botox and Dysport?

After studying the effects of both treatments, researchers report that Dysport appears to work faster and produce longer-lasting results than Botox. Whereas Botox takes 3-5 days to take effect, Dysport kicks in within 1-2 days. The effects of Dysport injections also longer, often lasting between 6 months to a year. In contrast, the effects of Botox endure for 4 months at best.
Side Effects
Like Botox, Dysport has been known to produce its share of side effects to include numbness, swelling, headaches, bruising and temporary drooping of eyelids and eyebrows during treatment. These effects differ from person to person and are transient, often disappearing as quickly as they begin. Click here for more information on BOTOX in San Diego.
Before & After Photos of Treatments Performed by Dr. Ataii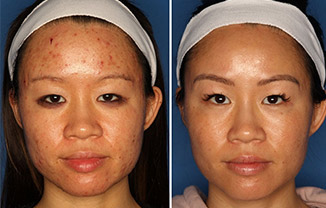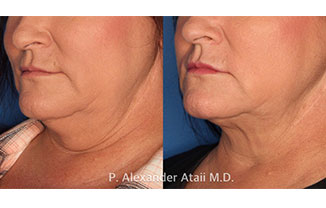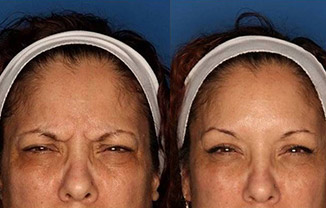 View Gallery
---
Back to Blog