10 Celebs That Have Had Tattoos Removed
Everyone has regrets, and the rich and famous are no exception. These Hollywood celebs are known to have had a tattoo, or few, removed from their body. Why? Reasons range from heart-wrenching breakups to on-screen career advancements. Laser tattoo removal has seen its share of patients in recent years, increasing 43 percent year after year according to The American Society for Aesthetic Plastic Surgery. Fortunately, tattoo removal in San Diego has given many individuals the opportunity to permanently erase unwanted tattoos from their skin, just like the following celebs.
1. Britney Spears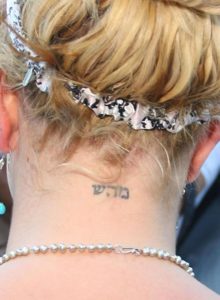 Nearly everyone remembers the infamous Britney and Madonna kiss at the 2003 MTV VMAs. Well, their kindled bond resulted in a Kabbalah tattoo on the back of Spear's neck, inspired by her new friendship. The Hebrew symbols translated to "God", according to The Richest. Unfortunately, the friendship soon fizzled out, and Britney had the tattoo removed in 2008
2. Angelina Jolie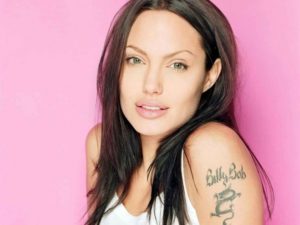 Angelina Jolie married Sling Blade actor Billy Bob Thornton in 2000, but the marriage was short-lived, and the couple broke it off just three years later in 2003. The brief wedlock did result in a tattoo of Billy Bob's name and a dragon on her left arm. After the divorce, Jolie had the tattoo removed from her arm and a list of family birthplace coordinates inked in its place.
3. Johnny Depp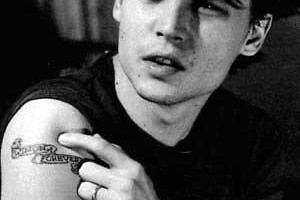 During his Edward Scissorhands era, Johnny Depp was hot and heavy for his co-star Winona Ryder. While deep in love, he tattooed "Winona Forever" on his right bicep. When the two broke off the engagement in 1993, Depp wanted to remove the evidence from his arm. He had the "na" removed from Winona, leaving the tattoo to read "Wino Forever."
4. Adrienne Bailon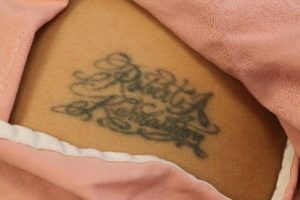 If you're a Keeping Up with the Kardashians fan, you've probably seen the on-again, off-again romance between Adrienne Bailon and Rob Kardashian. She had Rob's name tattooed on her bottom, and while she's undergone several procedures to remove it, each one subsequently failed. In 2014, she finally had all final traces of the tattoo removed, leaving the ink and the man behind forever.
4. 50 Cent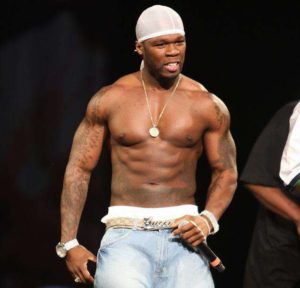 Rapper 50 Cent has quite a few tattoos, and he's on his way to getting most of them removed. His reasoning is his on-screen career. 50 Cent, whose real name is Curtis Jackson, is trying to get into the acting business and feels that tattoo-less arms are a lot more professional then inked sleeves. 50 Cent also says that the removal of his tattoos will also drastically cut down on the amount of time it takes to cover them with makeup.
6. Pharrell Williams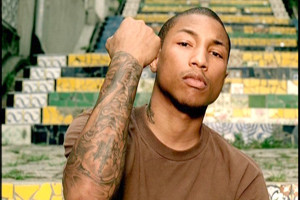 Pharrell has publicly admitted his regret of going "tattoo crazy" over the years. Back in 2008, he went through an experimental procedure to have his full tattooed sleeves removed. Instead of the safe and effective laser tattoo removal treatment, he opted for a highly expensive treatment that ultimately covered his tattooed arms with new skin, similar to a skin graft
7. Heidi Klum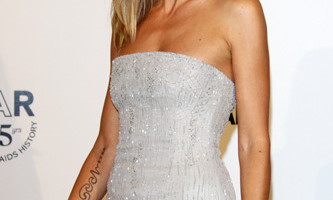 Like many celebrities of her time, Heidi Klum is guilty of having her lovers name permanently etched into her skin. She had gotten a tattoo of her then husband's name, Seal, in 2008 on her right forearm. Once divorced in 2012, she began the process of removing the name but has seemed to have kept the three accompanying stars which hold each of her three children's initials.
8. Megan Fox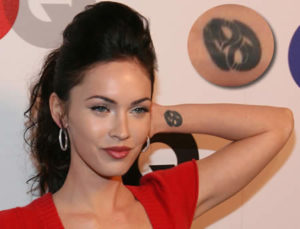 Megan Fox decided to remove her iconic Marilyn Monroe tattoo in 2011. After reading up a little on the Hollywood legend, Fox admitted that although she believed Marilyn Monroe was a great actress and icon, she didn't want to follow in her footsteps as potentially powerful women that squandered her opportunities. Fox believed that the removal of the tattoo has deterred any 'negative energy'.
9. Russell Brand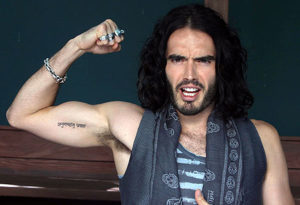 Russell Brand and Katy Perry were the ultimate Hollywood couple until they divorced in 2011 after only 14 months of marriage. In 2012, Brand and his then-girlfriend Nikolett Barabas had the tattoo "Anuugacchati Pravaha", meaning "go with the flow", removed from his right arm. Perry has a matching tattoo. However, Brand says he doesn't hold any bad feelings towards his ex.
Tattoo Removal in San Diego
Do you have a tattoo that you want to be removed? Laser Clinique, located in San Diego, California, is an innovative medical spa and laser clinic that has performed more than 5,000 laser tattoo removal treatments. New techniques and advancements in technology have made it possible to completely remove tattoos in fewer treatments than ever before. Who's eligible? According to the American Academy of Dermatology, most people with a healthy immune system can safely undergo laser tattoo removal, with the exception of women who are pregnant or breastfeeding. Contact Laser Clinique today to schedule a consultation.
---