The results from a few sources point to an increase in cosmetic procedures. In the 2015 American Society for Dermatologic Surgery Survey, 50 percent of those surveyed are considering a cosmetic procedure. That makes finding the best cosmetic physician in San Diego a top priority. Here are some of the fun facts that the survey listed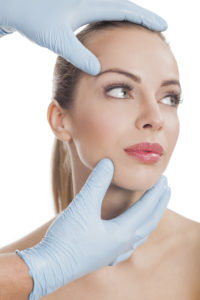 Why Do People Want Cosmetic Procedures?
The top answer — 'To look as young as I feel.' People want to appear more attractive, and that means procedures like laser resurfacing, botox and dermal fillers are on people's to-do lists.
By the percentage, 56 percent of those surveyed complained about lines and wrinkles on their forehead; whereas 69 percent of people had concerns about the lines and wrinkles around their eyes. Many of these complaints are easily taken care of by Botox, laser treatment, or dermal fillers such as Juvederm.
Which Procedures were People Most Satisfied?
Of those surveyed, 66 percent were most satisfied with ultrasound (Ultherapy), laser resurfacing (ResurFx, TotalFX), and light treatments (IPL) that correct skin imperfections, help reduce wrinkles and lift sagging skin. One of the reasons that these procedures are so pleasing to consumers is because they:
Produce dramatic results
Are quick
Offer shorter recovery times
Are repeatable.
In short, they help people look and feel younger and more confident about their looks. These procedures do all of that quickly and without surgery.
Skin flaws are debilitating which is why 27 percent of people surveyed complained about acne scarring and 72 percent had concerns about their skin's texture and tone. Everyone notices your face first. When you meet new people, they see those little characteristics, such as scars and irregular skin tone. Removing scars and improving skin tone helps people focus on you and not your physical imperfections.
Picking the Right Doctor
Of the 7,315 people surveyed, 55 percent opted for a doctor with ample experience in that specialty. The other top three criteria for picking a doctor were 45 percent for the price, and 40 percent by referral from another patient/friend and online reviews.
People are clearly looking for the best. In San Diego that is Laser Clinique directed by Dr. P. Alexander Ataii, which ranks in the top 0.01 percent of practices in the United States. When you want the best cosmetic surgeon in San Diego schedule an appointment with P. Alexander Ataii M.D. at Laser Clinique.
Looking Your Best Regardless of Age
Many patients often express concerns of their face and now increasingly their double chin. Kybella injections serve as a perfect example of why cosmetic procedures are rising in popularity. Kybella is a simple injection to eliminate the dreaded "Turkey Neck." The recovery time is minimal, and the results are amazing. Because these are not surgical procedures people can return to their normal life with hours or in some cases after a couple days. Many times the results continue to improve over a matter of weeks or months. People just notice that you are looking better over time and with that, your confidence grows.
Finding the Best Results
Cosmetic results correlate with experience. In San Diego, Dr. Ataii has the experience and the knowledge to provide the best results. This is why 42 percent of patients come in because friends referred them.
Laser Clinique offers a long list of minimally invasive treatments for face, hands, and your entire body. People seek out Dr. Ataii to find solutions for wrinkles and sagging skin, hair loss, hair removal, etc. After receiving treatments at Laser Clinique, patients leave with a new perspective and a shining and radiant new appearance. Are you ready to look your best?
---
Back to Blog